We are proud of
the works we've done.
Pay per Click Advertising
Why Choose epagestore for pay per click advertising
Choose epagestore for pay per click advertising for effective and affordable campaigns, comprehensive reporting, and dedicated support from certified PPC specialists.
Our Expertise in pay per click advertising Services
Our expertise in pay per click advertising services includes campaign optimization, keyword research, ad copy creation, and analytics tracking.
Search engine optimization
Search engine optimization (SEO) is the process of optimizing a website to improve its visibility and ranking in search engine result pages (SERPs). It involves optimizing website content, technical aspects, and off-page factors to increase organic traffic and drive conversions. SEO is a crucial component of digital marketing strategies.
Social media marketing
Social media marketing is the practice of using social media platforms to promote products or services, build brand awareness, and engage with target audiences. It involves creating and sharing content, engaging with followers, and running ads to reach specific demographics. Social media marketing can drive website traffic, increase leads, and boost sales.
Pay per click advertising
Pay-per-click (PPC) advertising is a digital marketing model in which businesses bid on ad placement in search engine result pages and pay each time someone clicks on their ad. It provides immediate visibility, increased website traffic, and conversions. PPC ads can target specific demographics, keywords, and locations to maximize ROI.
Email Marketing
Email marketing is the practice of sending promotional emails to a targeted list of subscribers to promote products or services and build relationships with customers. It can include newsletters, promotional emails, and triggered campaigns. Effective email marketing involves segmenting lists, personalizing content, and analyzing data to optimize campaigns for increased open rates, click-through rates, and conversions.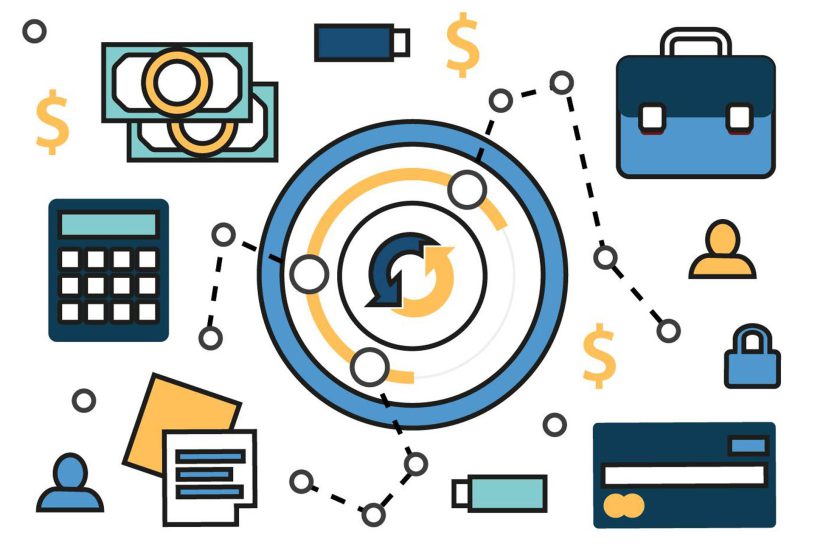 Pay per click advertising Services
Pay per click advertising services allow businesses to reach targeted audiences and drive traffic to their websites through cost-effective ad campaigns.
Keyword Research
In-depth research to identify high-performing keywords to optimize PPC campaigns and increase ad relevancy.
Campaign Optimization
Continuously monitoring and fine-tuning campaigns for maximum performance, ensuring that ad spend is used effectively.
Ad Copy Creation
Creating compelling and engaging ad copies that resonate with the audience, drive clicks and conversions.
Analytics Tracking
Utilizing data analytics tools to track campaign performance and gain insights to improve ad targeting, messaging and ROI.
Landing Page Optimization
Designing landing pages that are optimized for conversions, user experience, and align with ad messaging for higher Quality Scores.
Dedicated Support
Providing dedicated support from certified PPC specialists who work closely with clients to understand their business goals and achieve optimal results.
Ready to start your dream project?
We have a TEAM to get you there.
Client Testimonials
Our clients across the globe recognize our persistence to deliver industry-focused technology solutions, as well as our flexible processes.
Exceptional Expertise

Working with EPAGESTORE was a game-changer for our business. Their expertise in mobile app development helped us create an innovative and user-friendly app that exceeded our expectations. The team was highly skilled, responsive, and dedicated to delivering a top-notch product. We've seen a significant boost in user engagement and revenue since launching the app. I highly recommend EPAGESTORE for anyone seeking exceptional IT services.
Tech Geniuses!

EPAGESTORE truly lived up to their name as tech geniuses! They guided us through the entire process of building our mobile app, offering valuable insights and turning our vision into a reality. Their attention to detail and commitment to delivering a polished product were impressive. The app they developed has been instrumental in the success of our startup. EPAGESTORE is now our go-to partner for all our IT needs.
Reliable Partner

We've been collaborating with EPAGESTORE for a few years now, and they have consistently delivered outstanding IT services. From software development to system integration, their team has showcased unmatched expertise and professionalism. Their ability to adapt to our evolving requirements and tight timelines has been crucial in helping us stay ahead in a competitive market. I highly recommend EPAGESTORE to any company seeking top-tier IT services.
Seamless Collaboration

EPAGESTORE played a vital role in the success of our app's launch. Their team's exceptional skills in app development and UI/UX design ensured a seamless user experience, which greatly impacted our app's reception in the market. The collaboration was smooth, and they were always available to address our concerns and provide expert advice. We are thrilled with the results and look forward to partnering with them again for future projects.
Creative Excellence

EPAGESTORE is a reliable and proficient partner for any IT project. They built our website and mobile app, and the results were beyond our expectations. The team was highly collaborative, bringing creative ideas and technical expertise to the table. The end products were not only aesthetically pleasing but also functionally robust. We appreciate their dedication and highly recommend EPAGESTORE for all your IT needs.
FAQ's
Get all your questions answered before hiring the right resource
What is pay per click (PPC) advertising?
PPC advertising is a form of digital marketing where businesses place ads on search engine result pages or other websites and pay only when users click on their ads.
How much does PPC advertising cost?
The cost of PPC advertising varies depending on several factors, including the competition of keywords, the target audience, and the ad placement. Advertisers set a budget for their campaigns and bid on keywords or ad placements to determine the cost per click.
How long does it take to see results from PPC advertising?
Results from PPC advertising can be seen almost immediately, as ads start showing up on search engine result pages or other websites as soon as the campaign is launched. However, it may take some time to optimize campaigns and see maximum results.
Can PPC advertising help increase website traffic?
Yes, PPC advertising can drive traffic to websites by targeting specific keywords and demographics, and creating compelling ad copies that encourage clicks.
How do you measure the success of a PPC advertising campaign?
Success of a PPC advertising campaign can be measured by several metrics, including click-through rate, conversion rate, cost per click, and return on investment. By analyzing these metrics, businesses can determine the effectiveness of their campaigns and make necessary adjustments to optimize results.
Insights & News
Get the latest news and technology updates to stay ahead.
The anticipation surrounding Apple's iPhone releases is always immense, and the iPhone...
Read More
Let's get in touch
INQUIRY